CodeMettle's Terminus Software Selected as part of $500M USMC IDIQ Contract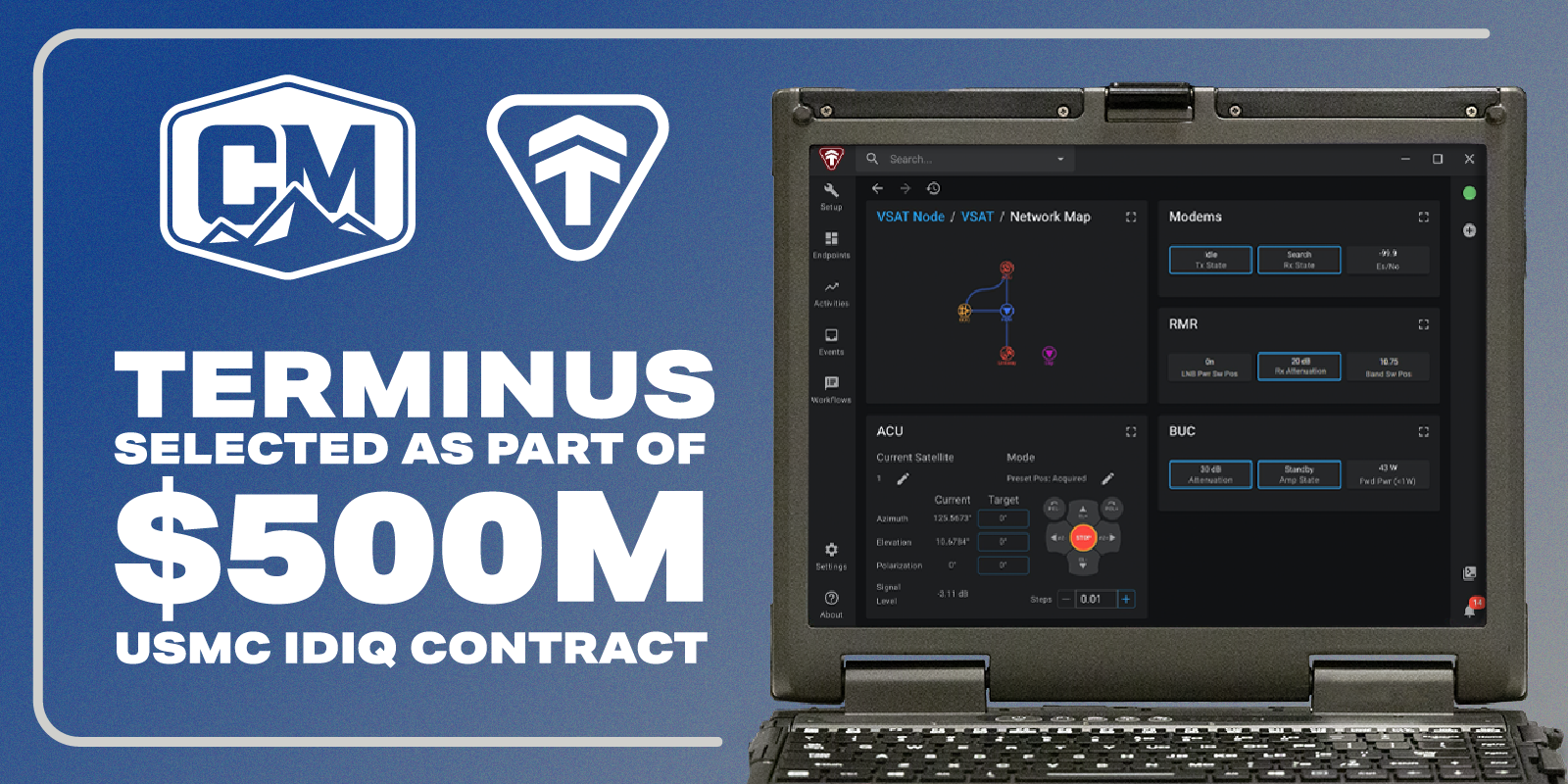 The contract provides the U.S. Marine Corps (USMC) with Wideband Satellite Communications Light (MCWS-L) and Heavy (MCWS-H) Systems that will equip users with line-of-sight terminals and deliver access to secure network services.
ATLANTA, Oct 31, 2023 – CodeMettle, an innovative developer of commercial off-the-shelf (COTS) network operations (NetOps) software, as part of its partnership with Lite Coms, has been awarded a firm-fixed-price, indefinite delivery/indefinite quantity (IDIQ) contract to supply the USMC with a new Terminus software solution to efficiently and reliably configure, manage, monitor, and control new satellite communications (SATCOM) kits. CodeMettle's Terminus solution standardizes and simplifies the NetOps user experience across a new family of terminals, further reducing cognitive load and training burden for operators.
The Terminus software delivered over the life of the new five-year MCWS-L/H contract is part of a larger modernization effort. Terminus is currently used to manage, monitor, and control more than 400 legacy VSATs, so users are already familiar with the software and many of the baseband terminal management capabilities it delivers.
"We have successfully partnered with CodeMettle on other programs and are confident in our joint ability to deliver an efficient, reliable, and easily repeatable user experience," said Bob Jacobson, Lite Coms CEO. "Our joint solution standardizes and simplifies increasingly complex baseband terminals and management process, enhancing reliability and providing ease of use for all terminal operators."
The USMC and other terminal users benefit from consistent software solutions across a family of terminals. CodeMettle's easy-to-use family of terminals features enable the dynamic change of digital infrastructure to match physical differences. By integrating nearly all commercial and military SATCOM hardware on the market, CodeMettle's Terminus software provides a common user experience across a variety of expeditionary mobile satellite terminals to military organizations worldwide to best support different mission requirements at all network echelons.
For more information, contact [email protected].