CodeMettle Wins U.S. Army Contract to Provide Software Licenses for Integrated NetOps Battalion and Below (INB2)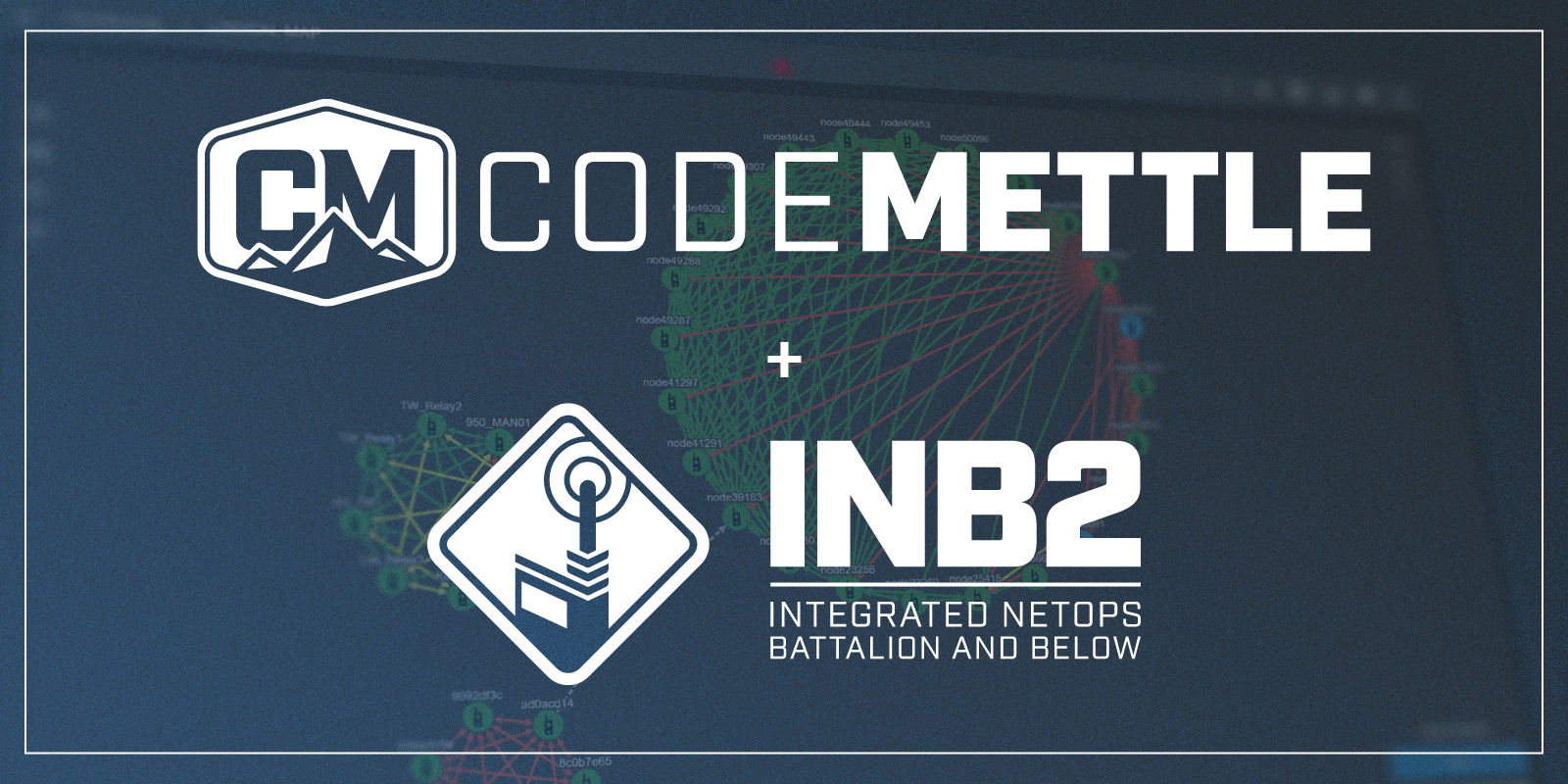 INB2 is the first multi-vendor, waveform agnostic NetOps software application to allow monitoring and management of the Integrated Tactical Network (ITN) from Company to Division.
ATLANTA, June 20, 2023 – CodeMettle, an innovative developer of Commercial Off-The-Shelf (COTS) NetOps software, has been awarded a contract to provide software licenses for the INB2 Program that will be used to field and manage disparate and interconnected radio networks. This contract marks the software's initial program deployment, which concludes a five-year Middle Tier Acquisition (MTA) process that started at a Technology Readiness Level (TRL) of 5 and is now at a TRL of 8. CodeMettle demonstrated the software's performance and reliability during the Army's Capability Set Operations Demonstration and Adversary Assessment with the 2nd Calvary Regiment as well as Pacific Pathways with the 82nd Airborne Division.
"The Army can now monitor and manage tactical radios in conjunction with the Lower Tactical Tier (LTT) networks quickly and with ease knowing they're using a tool that was developed through agile practices and continuous feedback loops through multiple Soldier touch points," said Richard Graham, CEO of CodeMettle. "We are certain all Army units, other U.S. military branches, and even federal law enforcement have similar requirements and that they will be able to easily implement and deploy this solution to modernize and better manage their radio networks as well."
CodeMettle's NetOps capability is a first-of-its-kind, platform-agnostic implementation utilizing software architectures to provide distributed common management and operational views of multi-vendor, Disconnected, Intermittent, and Limited (DIL) radio networks. It provides an intuitive, user-friendly interface, integrates with virtually any tactical radio type and waveform, reduces the time it takes to keep radio networks up and running, and requires minimal training to operate effectively. CodeMettle is continuing to advance its INB2 solution to meet the Army's LTT requirements within the Unified Network Operations (UNO) Program of Record and is looking forward to supplying more licenses to the Army as it continues to field the solution.
For more information or to set up a demo, please email [email protected].